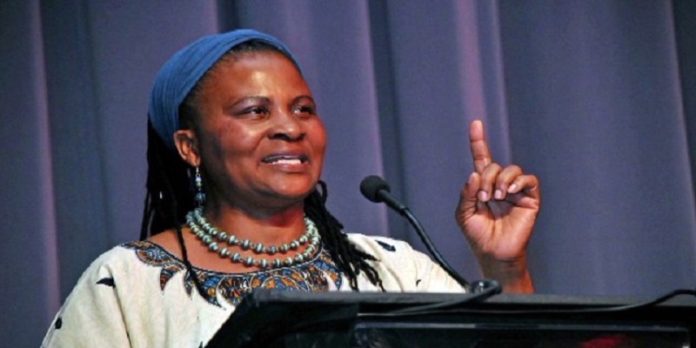 The exam's Comprehension Text
       [1] Tererai Trent was born in a village in Zimbabwe in 1965. She lived without running water or electricity and had no hope for her future. She still remembers very well her father pointing to her brothers and saying: "These are the breadwinners of tomorrow. We need to educate them. We need to send them to school. As for the girls, they will get married."
       [2] Desperate to learn, this little girl with big dreams secretly did her brother's homework. "I learned to read and write from my brother's books," she says. Soon, Tererai's secret was exposed, and the teacher begged her father to let her go to school. Tererai attended only two terms before she was forced to marry at age 11. By the age of 18, she was the mother of three. "My husband would beat me whenever he realised that I wanted to have an education," she says.
       [3] In 1991, a visitor changed Tererai's life forever. Mrs. Jo Luck, from an international non-profit organisation, passed through the village and told the women there that they should stand up for their rights, change their lives and realise their dreams. Tererai began to work for that organisation and for several other associations as a community organiser. She used her income to take correspondence courses while saving any money she could.
       [4] In 1998, she was accepted as a student at Oklahoma State University, but she insisted on taking all her five children with her rather than leaving them with her husband. "I couldn't abandon my kids," she remembered. "I knew that they might end up getting married." Tererai's husband agreed that she could take the children to America on condition that he went with them. The organisation helped with the plane tickets, Tererai's mother sold a cow, and neighbours sold goats to collect money. With $4.000 in cash put in a stocking and tied around her waist, Tererai set off to America.
       [5] Tererai's impossible dream had come true, but it soon looked like a nightmare. Tererai and her family had little money. Her husband often beat her and never helped with the housework – he was a man! Yet, she struggled on taking every class she could, doing the housework, enduring her husband's beatings, and rarely sleeping. "I knew that I was getting an opportunity in America that other women in my home country were dying to get," she recalled.
       [6] Soon afterwards, her husband was sent back to Zimbabwe for beating her. Later, she earned her B.A. degree and started on her Master's. Then, her husband returned to Oklahoma, with a disease that turned out to be AIDS but Tererai tested negative. Feeling sorry for him, she nursed him as he grew sicker and died. Despite all these pressures, Tererai excelled at her studies, pursuing a doctoral degree at Michigan University on AIDS prevention in Africa. She was remarried to Mark Trent, whom she had met at Oklahoma State University. After every achievement, Tererai returned home to Zimbabwe. In December 2009, the happily remarried Tererai realised her greatest dream of all – a doctoral degree. So, any time you feel desperate or discouraged by big challenges, just remember Tererai Trent.
Adapted from http://www.oprah.com/world/Tererai-Trents-Inspiring-Education
National exam | Arts Stream | Ordinary Session 2011 with Answers