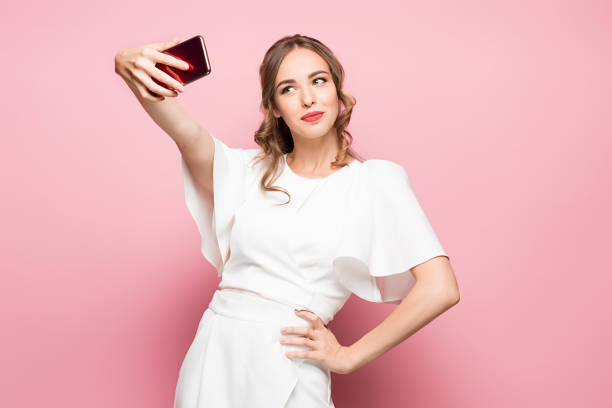 The exam's Comprehension Text
       [1] A selfie is a self-portrait photo taken with a digital camera or camera phone held in the hand or supported by a stick. Selfies are often posted on social networking services such as Facebook, Instagram and Twitter. The photo messaging application Snapchat is also largely used to send selfies. The term 'selfie' was first used in January 2011 by Jennifer Lee, a life-style coach.
       [2] Initially popular among young people, selfies have gained wider popularity over time. A survey conducted by Samsung found that they constitute 30% of the photos taken by people aged 18–24. In a society in which images have become a growing means of communication, it has become accepted, and almost expected, for people to post selfies.
       [3] Many people send selfies to give a pleasing image of themselves and display their physical portraits. Some users of Snapchat choose to send intentionally unattractive selfies to their friends for comic purposes. For Patricia Wallace, author of The Psychology of the Internet, some people may just use them to share a funny or spontaneous moment with others.
       [4] However, according to Zlatan Krizan, a professor of psychology at Iowa State University, people may engage in dangerous activities to take a selfie that attracts attention. In the USA, a 32-year-old woman from North Carolina was driving when her vehicle hit a tree and burst into flames moments after posting selfies online. Luckily, the driver was unharmed. A 21-year-old Spanish man died from electrocution after climbing on top of a train to take a selfie. In Russia, a teenager died while trying to take a selfie on a railway bridge.
       [5] Anabel Quan-Haase, a professor at the University of Western Ontario, points out that "as a society, we have moved toward a new type of Net Visual Culture, where we are attracted by pictures of others and descriptions of events. We want to show people what our lives are like. Sometimes, this can be achieved only through taking risks". Given the number of selfie-related injuries and deaths occurring recently in different countries, it is a must for officials to launch campaigns to warn people of the dangers of taking selfies.
Adapted from: www.livescience.com & nobullying.com
National exam | Scientific Streams | Ordinary Session 2017 with Answers