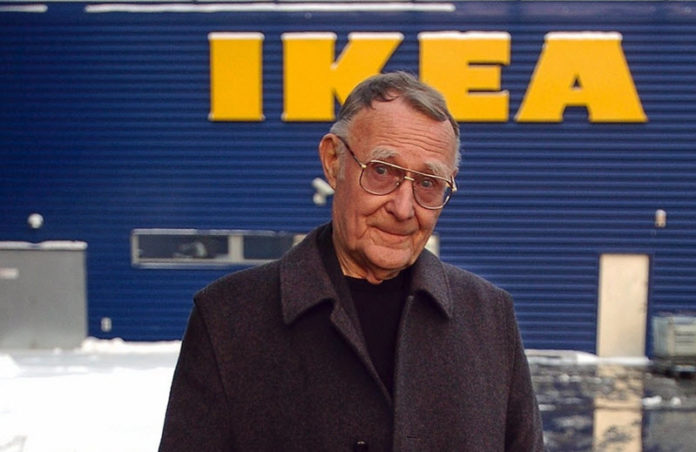 The exam's Comprehension Text
       [1] Over the last few months, I have had the privilege of studying the life stories of the World's billionaires. To my surprise, I found out that many of them started out as poor kids from the neighborhood. Ingvar Kamprad, the founder of IKEA, is one of them.
       [2] Kamprad became a celebrity in early 2004 when a Swedish business magazine reported that he had become the world's wealthiest person. Some financial experts thought that Swedish media exaggerated Kamprad's fortune. However, there is no doubt that IKEA is still one of the largest and most successful companies in the world. Its owner may not be the richest person on the planet, but he's surely one of the richest people of our time.
       [3] Kamprad was born in the South of Sweden in 1926 and brought up on a farm near a small village called Agunnaryd. He began to develop a business as a young boy, selling matches to neighbours using his bicycle. He found that he could buy big quantities of matches very cheaply from Stockholm, sell them at a low price and still make a good profit. From matches, he expanded to selling fish, Christmas tree decorations, pens and pencils.
       [4] When Kamprad was 17, his father gave him some money as a reward for doing well at school. Being ambitious, he used this money to expand his business to a variety of goods, including wallets, watches, jewellery and stockings. Soon, he became unable to serve his numerous customers while riding his bicycle. As a result, he began to use a mail order operation, renting a car to make his deliveries. As his business grew, Kamprad founded IKEA.
       [5] Now, IKEA focuses on manufacturing and selling furniture and is known worldwide for its stylish designs, good quality and low prices. It has over 200 stores in 31 countries and employs over 75,000 people. It generates over 12 billion dollars in sales annually. In 2012, Ingvar Kamprad was listed as the 5th richest person in the world, according to the Bloomberg Billionaires Index, with an estimated fortune of $42.6 billion.
       [6] Despite his wealth, Kamprad has a reputation for being very modest. He takes the subway to work and, sometimes, he drives an ordinary Volvo. It is said that when he stays in a hotel, it's never a five-star one.
http://entrepreneurs.about.com/cs/famousentrepreneur/p/ingvarkamprad.htm
National exam | Scientific Streams | Ordinary Session 2013 with Answers