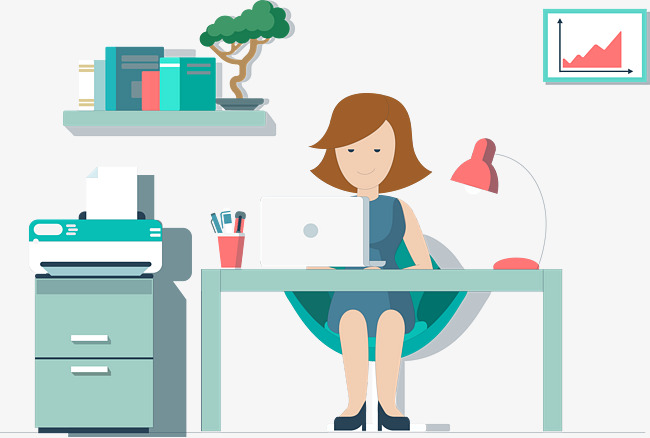 The exam's Comprehension Text
       Traditionally, the idea of a working woman was not accepted by many people; they saw it as a radical change in family life. The reasons were simple: a woman's place is at home. Who is going to clean, cook, feed the kids and look after them?
       Batool, a 29-year-old Kuwaiti pharmacist and mother of two children says: "I feel guilty. Now that my eldest daughter is going to school, I'm starting to have second thoughts about being a career woman." She says that when she was a kid, her mother would wake her up every morning for school. "She made us breakfast, le and five other siblings, whereas I find difficulty taking care of only two daughters," she added.
       Like many other young Kuwaiti women, Batool finds it necessary to be taking a share in the household finances. "It's not as easy as it used to be with my mother's generation," explained Batool. "A woman now has to have her own income, if not to support her family, then to satisfy her needs. Life is too expensive compared to twenty or thirty years ago." The number of working women in Kuwait is continuously increasing, with 42 percent participating in the total of Kuwait's working force, according to a recent study conducted by the Arab Planning Institute.
       Reem, a student, says: "I'm studying hard to get a degree, have a good career and make a difference. Moreover, at this point in my life, I don't want to have any kids. Maybe five years after my marriage, I will start to consider it. But I want to do my master's degree abroad and I can't do that unless I'm married; otherwise my dad won't permit it."
       Aisha, a 51-year-old mother, has been a housewife all her life. She says: "I got married when I was seventeen and didn't have time to finish high school. Most of my friends studied further. Some of them are successful in their careers."
       Staying at home to take care of children or working to increase the family's income is apparently a personal choice. "I believe that you can do well in what you believe in if you have your family supporting you," says Aisha. The debate over working women versus housewives is one that has been going on for generations. This is the issue that women around the world have to deal with. They are under the pressure of supporting a household with an additional income and the guilt of not being available for the kids. Finding the balance between both worlds is what is expected of women, something that is not always feasible.
National exam | Arts Stream | Ordinary Session 2009 with Answers